Edit HOME from Pages section
Serving the Intermountain West: Utah, Idaho, Wyoming and Nevada
Parts and Service for Commercial Equipment
If you need parts or service for your Speed Queen commercial equipment, we've got the inventory as well as experienced technicians to handle your job. Speed Queen makes no distinction between original and replacement parts—you always get the best. Speed Queen offers the industry-leading one-year warranty on all parts, which is far longer than the typical 30- or 90-day guarantees you may see from other parts suppliers. Call us at 801-972-6580 or 800-433-6859, and we'll get parts and service to your business as quickly as possible.
Speed Queen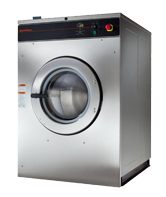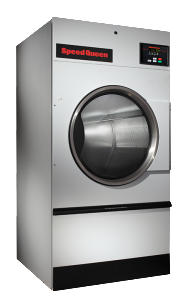 It all starts with quality. Thanks to Speed Queen's masterful craftsmanship and steadfast commitment to quality, We have hundreds of satisfied Speed Queen commercial laundry customers. We've worked with hotels, laundromats, hospitals, nursing homes, colleges, apartment complexes, correctional facilities, and many other businesses, and they are thrilled with the reliability of Speed Queen.
Besides being built better to last longer, commercial washers and dryers from Speed Queen are also the most profitable machines in the industry. Speed Queen machines also help you optimize the use of water, electricity, soap and other inputs to maximize your ROI.